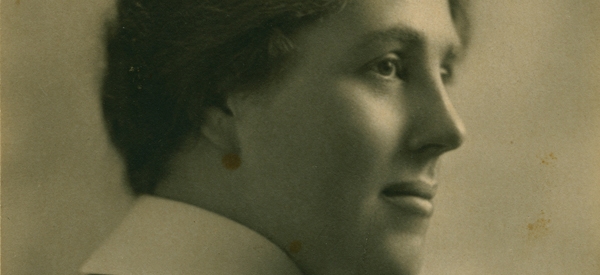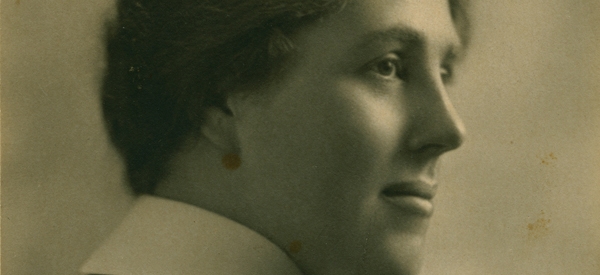 Nomination: Stella Burry (1897-1991)
Category: Person
Nominated By: Congregation
Year Commemorated: 2014
---
Stella Annie Burry was born in Greenspond, Bonavista Bay, Newfoundland, on August 11, 1897.
At a time when getting an education was considered secondary for girls, Burry's mother was insistent that Stella obtain a good education. She attended the Methodist school in Greenspond.
Burry had first heard of being a deaconess in Greenspond from her minister, the Rev Ezra Boughton. She wanted to be a missionary, but Boughton introduced her to the calling of "deaconess" and gave her material about the Methodist Training School in Toronto.
Before going to Toronto she spent a few years furthering her education at Memorial College in St John's in order to become a teacher. While in St. John's, she attended Gower Street Methodist Church. And it was there she met Frances Main, a deaconess, with Gower Street Church.
Burry gained experience in the practical aspects of deaconess work: visiting the sick and shut-ins, sharing in Bible class and Girls' Club activities. Burry resolved that someday she would be a deaconess.
In 1923 she moved to Toronto and attended the Methodist Training School (now the Centre for Christian Studies). In addition to their traditional Christian education courses, she studied at the School of Social Work and at Victoria University, also in Toronto. In her second year she had an awakening: she now viewed the disadvantaged not as victims needing charity but as persons with potential that could be fulfilled, given the basic needs of life and opportunities. It is what Stella Burry called a "hand-up" instead of a "hand-out."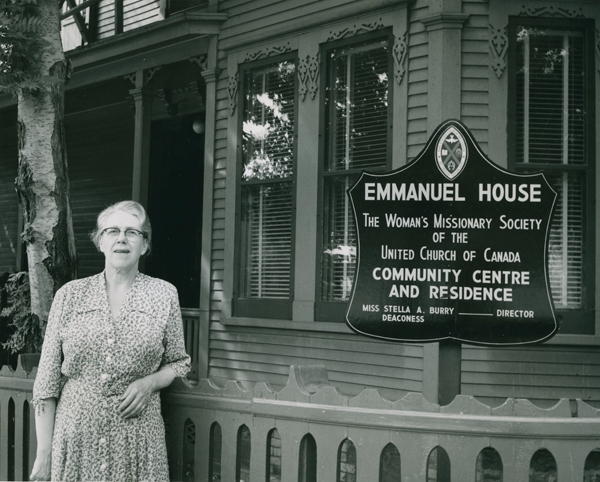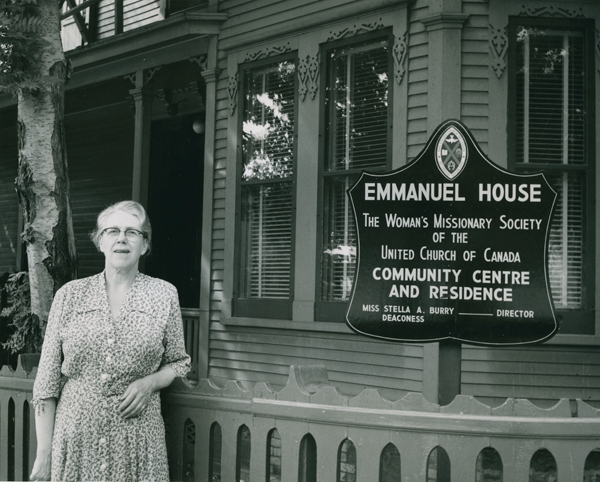 In 1937 she was persuaded by Rev Oliver Jackson, Superintendent of Home Missions for Newfoundland, to return home to work. In autumn 1938, she found offices in the old Star building on the corner of Adelaide Street and New Gower Street in downtown St John's. She introduced herself to the Public Health and Welfare Office and did a survey of the resources of the community in relation to health and child welfare, finding these were meagre. She had over 200 families on her list and she visited them all.
Burry knew that the people she served wanted to help themselves and to develop skills and abilities. Aware that the women were good cooks, good knitters and sewers, and were only lacking the goods to work with, she set up sewing groups, knitting groups, and cooking groups where women were supplied with materials.
She also arranged for 28 families to grow their own vegetables, either on their own or through a community garden on land owned by the Presentation Convent nuns (probably one of the first ecumenical endeavours in St John's).
The original community centre burned down in 1945, briefly interrupting the operation of the programme.
A committee of church lay people raised the money to secure another property and the Women's Missionary Society provided the maintenance grant. It was named the United Church House: A Community Centre and Young Women's Hostel.
Portraits Collection, "Miss Stella Burry, Emmanuel House, St. John's, Nfld." 76.001P781, United Church of Canada Archives.
Burry hoped the new centre would be a place where young women from the outports of Newfoundland could have a safe, affordable place to stay while they worked or studied in St John's.
Emmanuel House flourished under Burry's leadership. For young women it was a "home away from home"; for the disadvantaged it was a haven of comfort, support, and encouragement; and for Burry it was a stronger base from which to lobby from and advocate for policy changes to benefit the poor.
She established the first United Church Youth Camp at Jackson House, Western Bay, in 1942. It was re-located in the early 1950s to Shoe Cove, just outside St John's, and renamed Burry Heights in her honor.
Stella Burry died in 1991.