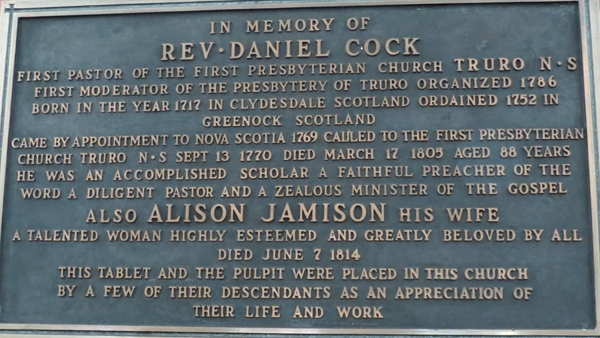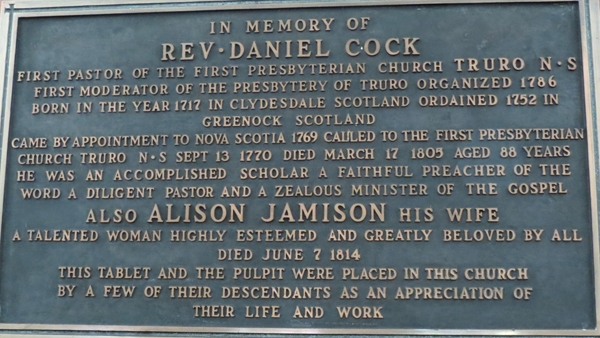 Nomination: Reverend Daniel Cook
Category: Person
Nominated By: Reverend Don MacQueen
Year Commemorated: 2016
---
Reverend Daniel Cock was born at Clydesdale (Scotland) and was ordained minister of Greenock. He was also a professor of divinity at the Associate Synod College. He was elected Moderator in 1755. In August, 1767, he was appointed to America for a year, but did not go. The same year that he arrived in Truro (1770), he returned to Scotland for his family. He was settled in Truro in 1772, and died in 1805.
On the 26th of June, 1772. Rev. Daniel Cock. Rev. David Smith of Londonderry, and Rev.Hugh Graham of Cornwallis met in Mr. Cock's house in Truro "for prayer and consultation." It was at this encounter that the first Presbytery meeting was established, however it was not constituted unit the next meeting in August of that year.
Daniel Cock is celebrated as the first moderator of the first presbytery in Canada.